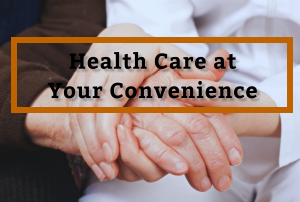 When you are elderly, disabled, or injured, then you may want to consider Home Health Care services. This is a service that allows you to receive compassionate healthcare at home. New Horizons Home Healthcare is a Healthcare in Marion Indiana. We can provide several different services for the benefit of your health in the comfort of home. Our services include skilled nursing, personal care, and homemaking.
Now, it's time to learn more about what you can gain from these services.
1.Skilled Nursing
Our skilled nursing services can actually help you in a number of ways. We can monitor your health, provide health care around the clock, administer your medication, provide oxygen support, and make sure you are being kept at your optimal health. The best part is that you do not have to stay at a hospital or a clinic because we will provide you with the care you need at home.
2.Homemaking
When you are sick or disabled, then the last thing on your mind is to maintain the house. This is where we can assist you. While you get the rest you need or while you are doing the things you love, we can prepare your meals, we can clean up your property and we can even run errands for you as well. Let us handle the small things in life, because we know you already have too much stress on your mind.
3.Personal Care
Our compassionate caregivers can give you superb Personal Care 24/7. This means that when you need help using the bathroom, getting dressed, and stuff that involves your personal care, we are here for you. We understand that it can be extremely stressful when you need to use the bathroom but you simply cannot do it on your own. This is why we will make sure you have access to a caring and experienced caregiver, all day, and every day.
Home-based health care most definitely has its perks! If you would like to find out more about our services, and how we can assist you, please visit our website at www.nhhomehealth.com for more information now. We are also more than happy to answer any of your questions, so give us a call anytime at 765-662-9751. Allow us to provide you with the care and the support you deserve, this summer!